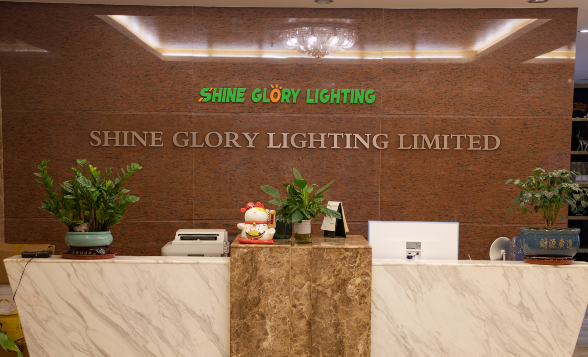 Shine Glory Lighting Limited was established in 2008 and is located in Shenzhen, China. It is a manufacturing exporter focusing on the R&D, production and sales of LED lighting products. Since its establishment, we have always adhered to the field of LED. In the process of continuous learning and progress, we have obtained orders and recognition from customers from different countries.
At present, we have built our own factory with professional R&D team and staff. When customers need us, we can provide customers with high-quality products efficiently and quickly.
We have a convenient geographical location and complete production and sales channels. Shine Glory Lighting Limited guarantees to all partners to provide high-quality products at low prices,
Good customer communication, fast order delivery.
"High-quality products, customer satisfaction" is our company philosophy and our highest pursuit.
We are committed to making every product a perfect artwork!